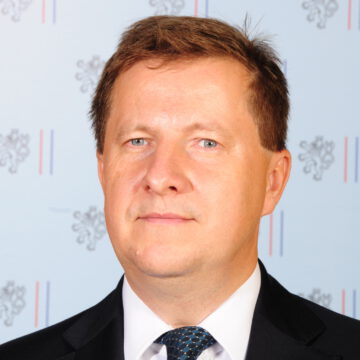 Multiple Challenges for Transatlantic Partnerships – Political Dimension
Czech Republic
Ambassador Tomáš Szunyog is a Permanent Representative to PSC. He took up the post of the Czech Permanent Representative to the Political and Security Committee of the EU on 15 August 2017. Prior to that, he served as the Director of the Security Policy Department of the Ministry of Foreign Affairs of the Czech Republic in Prague. From 2009 to 2014 he served as the Ambassador of the Czech Republic in Bosnia and Herzegovina, one year before that he served as a Director of South-East and South European Department. He served as an Ambassador of the Czech Republic in the Republic of Slovenia from 2001 to 2005. Prior to that, he worked as a Second Secretary of Czech Embassy in the USA, since 1993 until 1994 he worked as a Desk Officer for Visegrád Group and Slovenia at Central European Department. He joined the Czechoslovak Foreign Service in 1992. In the same year he worked as Desk Officer for Ukraine at Eastern European Department.
Ambassador Szunyog studied at the Moscow State Institute of International Relations. He speaks English, Russian, French, Slovenian and Bosnian.