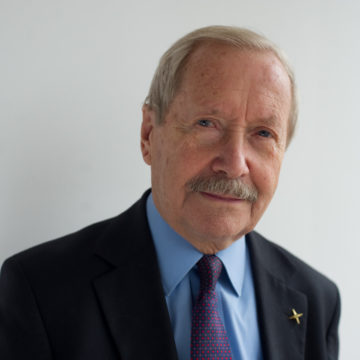 Panel A: Will US-EU Relations Be Great Again?
Poland
Born in 1937, Janusz holds a M.Sc and PhD in pure mathematics and served as Doctor Honoris Causa at the University of Leeds, UK.  He has been a member of the democratic opposition since the mid-1960s.  After 13th December 1981 and during the martial law, he was imprisoned for over one year, then rearrested several times. He was the national spokesman of "Solidarity" (until 1989) and a member of its National Executive (Presidium).  Furthermore, he was the spokesman of "Solidarity" delegation to Round Table negotiations with the communist authorities (February- April 1989).
His other roles include being a member of Polish Parliament 1989-2001, the Deputy Minister (1990-1991) and the Minister of National Defence (1991-1993 and 1997-2000). He also served as both the member of the Democratic Party (Union for Freedom) and its President in 2006-2009, was a Member of the European Parliament (2004-2009) and became its Vice-President. He also held the position of Vice President of the Foreign Relation Committee of the European Parliament.
His past titles include:
President of the Council of the Euro-Atlantic Association (Poland),  Member of the Advisory Board of the Security & Defence Agenda (Brussels), Member of the European Leadership Network, Senior Fellow in the Centre for International Relation (Warsaw), Adviser to the Minister of National Defence (2010-2015), Chairman of the Defence Industry, Cooperation Committee of the Polish-Ukrainian Chamber of Commerce.
Speleologist and alpinist,  President of Polish Mountaineering Association (since 2001).
Decorations:  Great Cross of Order of Gedymin (Lithuania), Officer of the Legion of Honour (France), Manfred Woerner Cross (Germany), Terra Mariana Cross (Estonia),  Commander of the Polonia Restituta  Cross (Poland).